We went to see the USS Alabama and the submarine the USS Drum. While it was super hot, being the last week of August, I truly enjoyed climbing up and down those narrow stairs and exploring each nook and cranny
The Lord has restored His church upon the earth as it was when He, Christ, established it upon the earth during his ministry. I know many people believe that they don't need church, and as long as they keep the commandments they don't need to go. So then why did Christ bother to restore it? Why do we need it? We have families, and that is essential to Heavenly Father's plan. So why do we need church? Here are my thoughts as to why.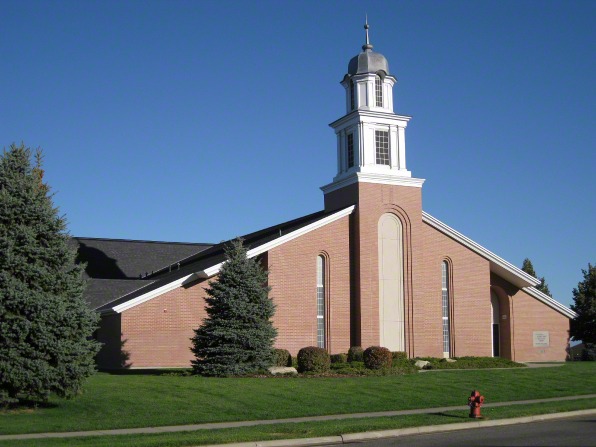 God and our Savior knew that families were going to be under fire. Satan knows that they are integral parts of God's plan for us. So of course, in these latter days the heat is being turned up!!! What did I say about heat? That's right, tempers flare and sometimes as individuals we need support. The Church of Jesus Christ of Latter Day Saints is set up to help each of us stretch and grow and to develop our teaching and leading and other skills that are essential for helping us get our families back to Heavenly Father. To prove faithful. Now is it possible that some families don't need it? Yeah probably. But someone else's family needs that family's example to help them keep their family on the straight and narrow. The funny thing is that the family that doesn't need it, is the family that will never say they don't. That's because they realize that each of us are spirit children of our Heavenly Father and part of our testing in this life is to see if we will do our part to help those that haven't received the message yet. We also need those awesome bishops just like in the contingency area of the ship. They help get things repaired and people to the right person to help with healing. Even if that might be just with them or to an addiction recovery meeting or a counselor. The church is always having activities for youth and members whether single or married to boost morale and help us to build relationships, so we can learn from each other and enjoy one another.
I am so thankful that Heavenly Father gave us such a well oiled tool of machinery to help us be a community in these latter days. I hope that as a member that I can be more than efficient in the areas that I am called to serve. I have personally benefited from being an active member and so has my family. I know that the organization of it is inspired and that it contains the keys of the priesthood that we need to get back to Heavenly Father.